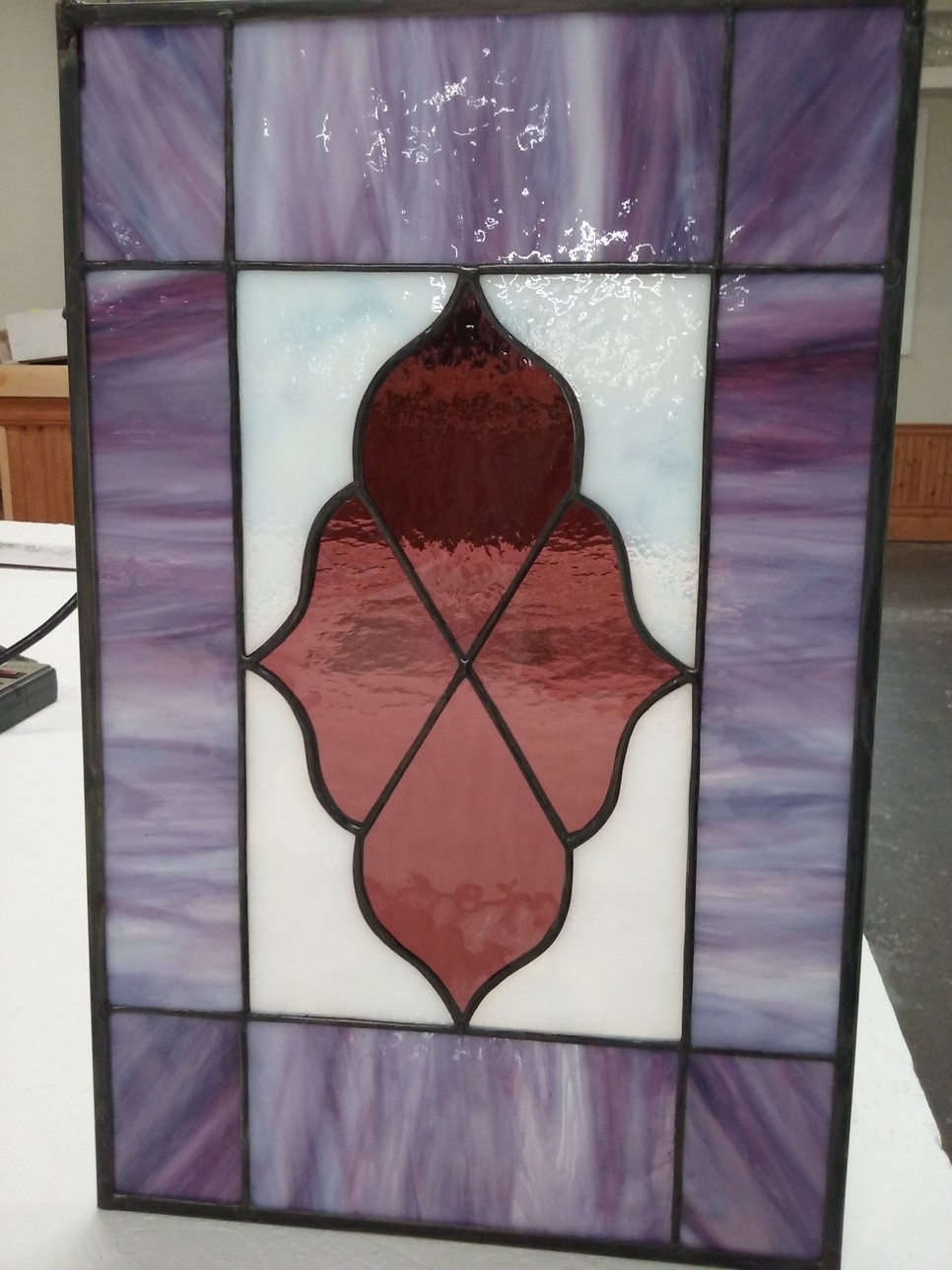 Beginning Stained Glass
February 24th and 25th
10 am to 3:30 pm
Join us for this special two-day weekend class.
You will learn (or refresh your skills) in the copper foil method.
Get hands on training preparing the pattern, cutting and grinding the glass, foiling and soldering.
You will finish up with a zinc frame, hanging loops, and patina (if desired).
We will provide the patterns. (Your choice between three different 10" x 16" panels.)
¼" zinc outer-bar and patina provided.
This special class will be five hours on Saturday and five hours on Sunday.
Be sure to pack a lunch or snack!
Class given by Rose Metcalf who has over 30 years of experience in the stained glass industry.
Supply List
Glass for project
Foil (7/32") black back suggested
Solder (60/40 solid core)
Flux
Tools
Glass Cutter
Breaker pliers and optional Running pliers
Lathkin
Soldering iron with temperature control and stand
Safety glasses
Old towel (hand or kitchen type)
Please Note: Wear long pants and closed toe shoes.
If you are pregnant or nursing, please do not handle lead or solder.
What to Bring: Safety glasses, note pad, pen,
For the further class inquiry, Contact us at 253 573 1152 or email us.