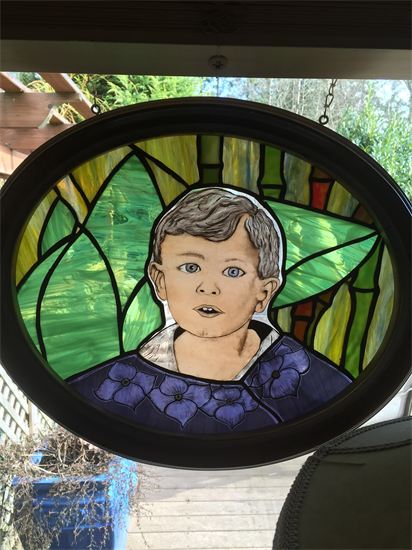 Intro Glass Paint class: 4 sessions , 10am-3:00pm
4-day workshop: $260
Limited to 8 students
Minimum 6 students
Class Link for Online Booking Page
For class inquiry Contact us at 253 573 1152 or email us.
Classes given by Philippe Gilbert Tillay, who has been creating stained glass art for over 18 years.  He attend a workshop in Siena Italy at the " Vetrate Artistiche Toscane " studio with Maestros Alberto Positano, Gianni  and Massimo Bracciali. He since has worked with hand painting, grisaille, kiln firing,fusing ,jewelry making.