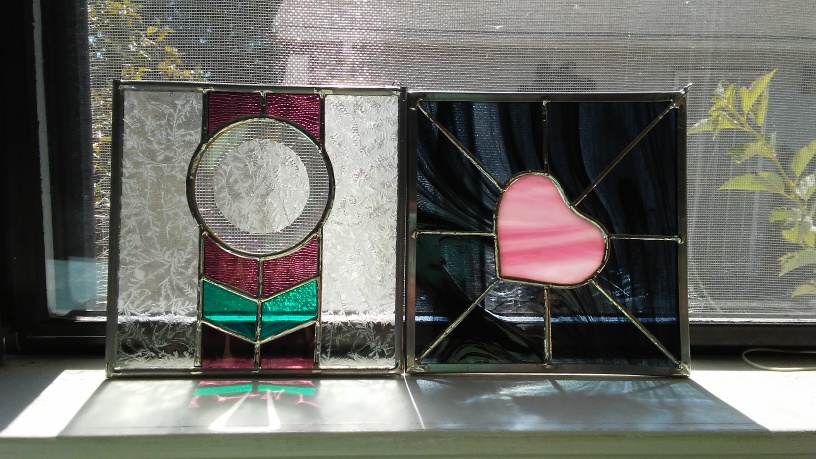 Are you curious about stained glass? Think you might want to learn? This is the class for you!  In this class you will learn to cut, foil, and solder a small (6"x 6" or 5"x 7") hanging piece to take home.  Patterns, supplies, and tools will be provided to use during class time.
Intro Stained Glass class: Every Saturday, 10am-1:30pm
One-day workshop: $50 included tax
Limited to 6 students
Minimum 4 students
Class Link for Online Booking Page
For class inquiry Contact us at 253 573 1152 or email us.
Classes are loaded with tips, techniques, and safety measures that will give you the skills and confidence to make bigger more complex projects.
Come to class prepared to laugh, have fun, be serious (or silly) and learn determination!
Classes given by Rose Metcalf, who has been doing stained glass since 1983 and giving classes since 1990. She is a former studio owner (Rose's Glass Room) and shop owner (The Glass Wing).